Gristle, by Jordan A. Rothacker
From Stalking Horse Press: "Gristle is alchemical theatre…a collection of weird tales…twelve fingers on the steering wheel with D. H. Lawrence and Sylvia Plath sleeping across the back seat and Chekhov shivering on the hard shoulder…Gristle is the post-beat riddle, a comedy, a cool nightmare…Gristle is Salinger descending from his eyrie with a bottle of thunderbird…Jordan A. Rothacker has stolen a dream car…the road double back upon itself, but the riders are still lost…sincerity and foolishness glow from the map…follow, follow, the moon is over the blacktop and the canny ghosts and story serpents are coming out…"
Eeg (New Directions), by Daša Drndic
"An urgent new novel about death, war, and memory from the highly acclaimed Croatian writer. In this masterful final work, Daša Drndic's combative, probing voice reaches new heights. In her relentless search for truth she delves into the darkest corners of our lives. And as she chastises, she atones. Andreas Ban failed in his suicide attempt. Even as his body falters and his lungs constrict, he taps on the glass of history—an impenetrable case filled with silent figures—and tries to summon those imprisoned within. Mercilessly, fearlessly, he continues to dissect society and his environment, shunning all favors as he goes after evil and the hidden secrets of others. History remembers the names of perpetrators, not of the victims. Ban travels from Rijeka and Rovinj to Istria, from Belgrade to Toronto, from Parisian avenues to Italian castles. Ghosts follow him wherever he goes: chess grandmasters who disappeared during WWII; the lost inhabitants of Latvia; war criminals who found work in the CIA and died peacefully in their beds. Ban's family is with him too: those he has lost and those with one foot in the grave. As if left with only a few pieces in a chess game, Andreas Ban plays a stunning last match against Death."
River of Fire (New Directions), by Qurratulain Hyder
"The most important novel of twentieth-century Urdu fiction, Qurratulain Hyder's River of Fire encompasses the fates of four recurring characters over two and a half millennia. These characters become crisscrossed and strangely inseparable over different eras, forming and reforming their relationships in romance and war, in possession and dispossession. River of Fire interweaves parables, legends, dreams, diaries, and letters, forming a rich tapestry of history and human emotions and redefining Indian identity. But above all, it's a unique pleasure to read Hyder's singular prose style: 'Lyrical and witty, occasionally idiosyncratic, it is always alluring and allusive: Flora Annie Steel and E. M. Forster encounter classical Urdu poets; Eliot and Virginia Woolf meet Faiz Ahmed Faiz' (The Times Literary Supplement)."
Now, Now, Louison (New Directions), by Jean Frémon; translated by Cole Swensen
"The extraordinary artist, the spider woman, the intellectual, the rebel, the sly enchantress, and the 'good girl' sing together in this exuberant, lithe text beautifully translated by Cole Swensen. This brilliant portrait of the renowned artist Louise Bourgeois (1911– 2010) shows a woman who was devoted to her art and whose life was also that of her century. The art world's grande dame and its shameless old lady, spinning personal history into works of profound strangeness, speaks with her characteristic insolence and wit, through a most discreet, masterful writer. From her childhood in France to her exile and adult life in America, to her death, this phosphorescent novella describes Bourgeois's inner life as only one artist regarding another can. Included as an afterword is Frémon's essay about his own "portrait writing" and how he came to know and work with Louise Bourgeois."
The Silk Road (Graywolf), by Kathryn Davis
"The Silk Road begins on a mat in yoga class, deep within a labyrinth on a settlement somewhere in the icy north, under the canny guidance of Jee Moon. When someone fails to arise from corpse pose, the Astronomer, the Archivist, the Botanist, the Keeper, the Topologist, the Geographer, the Iceman, and the Cook remember the paths that brought them there—paths on which they still seem to be traveling. The Silk Road also begins in rivalrous skirmishing for favor, in the protected Eden of childhood, and it ends in the harrowing democracy of mortality, in sickness and loss and death. Kathryn Davis's sleight of hand brings the past, present, and future forward into brilliant coexistence; in an endlessly shifting landscape, her characters make their way through ruptures, grief, and apocalypse, from existence to nonexistence, from embodiment to pure spirit. Since the beginning of her extraordinary career, Davis has been fascinated by journeys. Her books have been shaped around road trips, walking tours, hegiras, exiles: and now, in this triumphant novel, a pilgrimage. The Silk Road is her most explicitly allegorical novel and also her most profound vehicle; supple and mesmerizing, the journey here is not undertaken by a single protagonist but by a community of separate souls—a family, a yoga class, a generation. Its revelations are ravishing and desolating."
Deaf Republic (Graywolf), by Ilya Kaminsky
"Deaf Republic opens in an occupied country in a time of political unrest. When soldiers breaking up a protest kill a deaf boy, Petya, the gunshot becomes the last thing the citizens hear—all have gone deaf, and their dissent becomes coordinated by sign language. The story follows the private lives of townspeople encircled by public violence: a newly married couple, Alfonso and Sonya, expecting a child; the brash Momma Galya, instigating the insurgency from her puppet theater; and Galya's girls, heroically teaching signs by day and by night luring soldiers one by one to their deaths behind the curtain. At once a love story, an elegy, and an urgent plea—Ilya Kaminsky's long-awaited Deaf Republic confronts our time's vicious atrocities and our collective silence in the face of them."
Generation Citizen: The Power of Youth in Our Politics (Counterpoint),
by Scott Warren
"Championing the activism of young people around the world, Generation Citizen is an empowering reminder of the positive power of politics, and an inspiring, actionable guide for anyone ready to fight for democracy. America is at a crossroads. We are alienated from civic engagement, and our democracy is in doubt. Yet there is a new energy in the air. Young people are again taking up the role they've often held: as leaders of change, demanding a better future, wielding their votes to uphold democracy and lead the country forward. Enter Generation Citizen, an organization dedicated to empowering youth through revitalizing civics education across America. Since its beginnings in 2009 during CEO and cofounder Scott Warren's senior year at Brown, Generation Citizen has grown to become one of the preeminent civics education organizations in the country. Generation Citizen: The Power of Youth in Our Politics details Warren's political awakening alongside stories of how young people have always been the instruments of political change. Generation Citizen is also a practical guide, providing concrete steps to jumpstart an engagement with politics and rekindle our love of democracy. Through interviews with students and historical portraits of young people who have enacted great political change―from the civil rights movement to the election of Ronald Reagan to #BlackLivesMatter and the Parkland students' standing up to gun violence―Generation Citizen shows that time and again, it is the young people who lead the way to change."
Joy: And 52 Other Very Short Stories (Counterpoint), by Erin McGraw
"Widely celebrated, Erin McGraw returns with her strongest collection yet, stories that will haunt you and amuse you and are impossible to forget. Claire Messud described Erin McGraw's last collection of stories as "at once laugh-out-loud funny and utterly serious, [exploring] life's profundity through its details." This is even more true with McGraw's new collection, Joy. In these very short stories, narrators step out of themselves to explain their lives to us, sometimes defensively, sometimes regretfully, other times deceitfully. Voices include those of the impulsive first-time murderer, the depressed pet sitter, the assistant of Patsy Cline, the anxiety-riddled new mother, the aged rock-and-roller, the girlfriend of your husband―human beings often (incredibly) unaware of the turning points staring them in the face. Crossing time, states, class, and religions, McGraw's stories are on the edge, causing you to wince even as you laugh. And McGraw will draw you to a deep need to read some sentences aloud―a sweet voice, a shrewd insight, some uneasy charm."
The Absent Hand: Reimagining Our American Landscape (Counterpoint),
by Suzannah Lessard
"This engrossing work of literary nonfiction is a deep dive into our surroundings—cities, countryside, and sprawl—exploring change in the meaning of place, and reimagining our American landscape. Following her bestselling The Architect of Desire, Suzannah Lessard returns with a remarkable book, a work of relentless curiosity and a graceful mixture of observation and philosophy. This intriguing hybrid will remind some of W. G. Sebald's work and others of Rebecca Solnit's, but it is Lessard's singular talent to combine this profound book-length mosaic—a blend of historical travelogue, reportorial probing, philosophical meditation, and prose poem—into a work of unique genius, as she describes and reimagines our landscapes. In this exploration of our surroundings, The Absent Hand contends that to reimagine landscape is a form of cultural reinvention. This engrossing work of literary nonfiction is a deep dive into our surroundings—cities, countryside, and sprawl—exploring change in the meaning of place and reimagining the world in a time of transition. Whether it be climate change altering the meaning of nature, or digital communications altering the nature of work, the effects of global enclosure on the meaning of place are panoramic, infiltrative, inescapable. No one will finish this book, this journey, without having their ideas of living and settling in their surroundings profoundly enriched."
Naked Thoughts (Black Sun Lit), by Róbert Gál; translated from the Slovak by David Short
"Heralded by Joshua Cohen as 'The Aphorism Master,' Róbert Gál revives the forgotten art of the philo-poetic line with vicious wit and tremendous dexterity. Naked Thoughts—his fourth book to be translated into English—is at once incendiary and revelatory, surprising and instinctual, defiant and delicate, and dares to pursue and give expression to those fugitive inspirations of the mind whose very beauty relies on their performance of contention with the structures of meaning by which they are snared and signified. Weighing the balance between the intensity of emotion and patient contemplation, Naked Thoughts is a book that will satisfy voyeurs and arsonists."
Besotted (7.13 Books), by Melissa Duclos
"Besotted is the ballad of Sasha and Liz, American expats in Shanghai. Both have moved abroad to escape—Sasha from her family, Liz from a broken engagement. When they move in together, Sasha finds herself considering a future with Liz, who is far less certain. For fans of Prague by Arthur Phillips and The Expatriates by Janice Y.K. Lee, Besotted is an expat novel that explores what it means to love someone while running away from yourself."
Not Everyone Is Special (7.13 Books), by Josh Denslow
"A teen who can teleport just wants to make his mom happy. A midget working as an elf in a year-round Christmas-themed amusement park battles his archrival: a condescending Santa. You've heard of Fight Club, but have you been to the Underground Punch Market? Like the work of George Saunders crossed with Richard Linklater, Not Everyone Is Special is a collection of slacker fabulist stories that are at once speculative, hilarious, and poignant."
Portrait of Sebastian Khan (7.13 Books), by Aatif Rashid
"Sebastian Khan is 380 days away from the end of college. An art history major who's as much a connoisseur of members of the opposite sex as he is of Pre-Raphaelite paintings, Sebastian starts dating Fatima, a Muslim American determined to transition smoothly from campus life to a stable white-collar professional career. Sebastian's membership in Model United Nations, though, takes him to college campuses all around North America, testing his commitment to Fatima and his readiness for adulthood. Portrait of Sebastian Khan is a humorous coming-of-age novel about a charismatic but emotionally stunted Muslim American Don Draper, who wins as many hearts as he breaks."
The Word for Woman Is Wilderness (Two Dollar Radio), by Abi Andrews
"This is a new kind of nature writing—one that crosses fiction with science writing and puts gender politics at the center of the landscape. Erin, a 19-year-old girl from middle England, is travelling to Alaska on a journey that takes her through Iceland, Greenland, and across Canada. She is making a documentary about how men are allowed to express this kind of individualism and personal freedom more than women are, based on masculinist ideas of survivalism and the shunning of society: the 'Mountain Man.' She plans to culminate her journey with an experiment: living in a cabin in the Alaskan wilderness, a la Thoreau, to explore it from a feminist perspective. The book is a fictional time-capsule curated by Erin from this time comprising of personal narrative, fact, anecdote, images and maps, on subjects as diverse as The Golden Records, Voyager 1, the moon landings, the appropriation of native land and culture, Rachel Carson, The Order of The Dolphin, The Doomsday Clock, Ted Kaczynski, Valentina Tereshkova, Jack London, Thoreau, Darwin, Nuclear war, The Letters of Last Resort and the pill, amongst many other topics."
All the Fierce Tethers (Sarabande Books), by Lia Purpura
"A trailblazer of the contemporary essay, Purpura meditates on existential subjects as diverse as eagles, irony, shadows, racially-divided neighborhoods, and the idea of beauty."
Fugitive Assemblage (Kernpunkt Press), by Jennifer Calkins
"It's 1983. A woman drives through California with something in her trunk. There are ghosts on the road and she is on the run."
The Besieged City (New Directions), by Clarice Lispector
"Clarice Lispector wrote The Besieged City in Switzerland ('a cemetery of sensations'), where her diplomat husband was posted, in 1948. 'What saved me from the monotony of Bern,' Clarice stated, 'was living in the Middle Ages and writing The Besieged City…my gratitude to that book is enormous: the effort of writing it saved my life.' Perhaps written in flight from the 'shipwreck of introspection,' it is a book unlike any other in the Lispector canon, a novel about simply seeing the external world. Its heroine Lucrécia is utterly mute and unreflective. She may have no inner life. Moreover, the plot itself is utterly unlike any other Lispector narrative: small town gal marries rich man, sees the world, and lives happily ever after. That said, there are miraculous horses, linguistic ecstasies, catty remarks, minor characters' visions, music from unknown sources. But centrally, there is Lucrécia, the heroine free of the burden of thought, who 'leaned over without any individuality, trying merely to look at things directly.' And yet her 'mere' looking leads, as Lispector's biographer Benjamin Moser notes, 'paradoxically but inevitably, to Clarice's own metaphysical concerns. As it turns out, not being profound is simply another way of being profound.'"
The Fox and Dr. Shimamura (New Directions), by Christine Wunnicke
"The Fox and Dr. Shimamura toothsomely encompasses Japan and Europe, memory and actuality, fox-possession myths and psychiatric mythmaking. The novel begins near the story's end, in Dr. Shimamura's retirement. A feverish invalid, he's watched over by four women: his wife, his mother, his mother-in-law, and a nurse (originally one of his psychiatric patients). His mother is busily writing and rewriting his biography, Between Genius and Madness. As an outstanding young Japanese medical student at the end of the nineteenth century, Dr. Shimamura is sent—to his dismay—to the provinces: he is asked to cure scores of young women of an epidemic of fox possession. He considers the assignment a joke, believing it's all a hoax, until he sees a fox moving under the skin of a beauty. He comes to believe not just in fox possession, but also that he in fact 'cured' the young woman with a kiss, by breathing in the fox demon (the root of his lifelong fever). Next he travels to Europe and works with such luminaries as Charcot, Breuer and (briefly) Freud himself (whose methods he concludes are incompatible with Japanese politeness). The ironic parallels between Charcot's hack theories of female 'hysteria' and Japanese ancient folklore—when it comes to beautiful writhing young women–are handled with a lightly sardonic touch by Christine Wunnicke, whose flavor-packed language is a delight."
Meander Spiral Explode (Catapult), by Jane Alison
"As Jane Alison writes in the introduction to her insightful and appealing book about the craft of writing: 'For centuries there's been one path through fiction we're most likely to travel—one we're actually told to follow—and that's the dramatic arc: a situation arises, grows tense, reaches a peak, subsides…But something that swells and tautens until climax, then collapses? Bit masculo-sexual, no? So many other patterns run through nature, tracing other deep motions in life. Why not draw on them, too?' W. G. Sebald's Emigrants was the first novel to show Alison how forward momentum can be created by way of pattern, rather than the traditional arc—or, in nature, wave. Other writers of nonlinear prose considered in her "museum of specimens" include Nicholson Baker, Anne Carson, Marguerite Duras, Gabriel García Márquez, Jamaica Kincaid, Clarice Lispector, Susan Minot, David Mitchell, Caryl Phillips, and Mary Robison. Meander, Spiral, Explode is a singular and brilliant elucidation of literary strategies that also brings high spirits and wit to its original conclusions. It is a liberating manifesto that says, Let's leave the outdated modes behind and, in thinking of new modes, bring feeling back to experimentation. It will appeal to serious readers and writers alike."
The Tradition (Copper Canyon), by Jericho Brown
"The Tradition details the normalization of evil and its history at the intersection of the past and the personal. Brown's poetic concerns are both broad and intimate, and at their very core a distillation of the incredibly human: What is safety? Who is this nation? Where does freedom truly lie? Brown makes mythical pastorals to question the terrors to which we've become accustomed, and to celebrate how we survive. Poems of fatherhood, legacy, blackness, queerness, worship, and trauma are propelled into stunning clarity by Brown's mastery, and his invention of the duplex―a combination of the sonnet, the ghazal, and the blues―is testament to his formal skill. The Tradition is a cutting and necessary collection, relentless in its quest for survival while revelling in a celebration of contradiction."
Soft Science (Alice James), by Franny Choi
"'Franny Choi's Soft Science offers an exceptional exploration both of all that comprises the intimate and of all that consumes the communal in our lives. Whether tracking the adventures of the "cyborg" or eavesdropping on conversations between sisters, it's all the same world. These striking poems ring through with a singular voice, creating a society that helps us understand our own. When you open a book of poems, "isn't that what you came to see?" Choi builds a world not only of striking beauty and lucid politics, but also, most importantly, with love.'—A. Van Jordan"
Brute (Graywolf), by Emily Skaja
"Emily Skaja's debut collection is a fiery, hypnotic book that confronts the dark questions and menacing silences around gender, sexuality, and violence. Brute arises, brave and furious, from the dissolution of a relationship, showing how such endings necessitate self-discovery and reinvention. The speaker of these poems is a sorceress, a bride, a warrior, a lover, both object and agent, ricocheting among ways of knowing and being known. Each incarnation squares itself up against ideas of feminine virtue and sin, strength and vulnerability, love and rage as it closes in on a hard-won freedom. Brute is absolutely sure of its capacity to insist not only on the truth of what it says but the truth of its right to say it. 'What am I supposed to say: I'm free?' the first poem asks. The rest of the poems emphatically discover new ways to answer. This is a timely winner of the Walt Whitman Award, and an introduction to an unforgettable voice."
The Gulf (Graywolf), by Belle Boggs
"Marianne is in a slump: barely able to support herself teaching, not making progress on her poetry, about to lose her Brooklyn apartment. When her novelist ex-fiancé, Eric, and his venture capitalist brother, Mark, offer her a job directing a low-residency school for Christian writers at a motel they've inherited on Florida's Gulf Coast, she can't come up with a reason to say no. The Genesis Inspirational Writing Ranch is born, and liberal, atheist Marianne is soon knee-deep in applications from writers whose political and religious beliefs she has always opposed, but whose money she's glad to take. Janine is a schoolteacher whose heartfelt poems explore the final days of Terri Schiavo's life. Davonte is a former R&B superstar who hopes to reboot his career with a best-selling tale of excess and redemption. Lorraine and Tom, eccentric writers in need of paying jobs, join the Ranch as instructors. Mark finds an investor in God's Word God's World, a business that develops for-profit schools for the Christian market, but the strings that come along with their support become increasingly problematic, especially as Marianne grows closer to the students. As unsavory allegations mount, a hurricane bears down on the Ranch, and Marianne is faced with the consequences of her decisions. With sharp humor and deep empathy, in this timely debut novel Belle Boggs plumbs the troubled waters dividing America."
The Polyglot Lovers (& Other Stories), by Lina Wolff; translated by Saskia Vogel
"Ellinor is thirty-six. She wears soft black sweatpants and a Michelin Man jacket. She fights. Smart and unsentimental, she tries her hand at online dating, only to be stranded by a snowstorm with a literary critic. Cut to Max Lamas, an author who dreams of a polyglot lover, a woman who will understand him—in every tongue. His search takes him to Italy, where he befriends a marchesa whose old Roman family is on the brink of ruin. At the heart of this literary intrigue is a handwritten manuscript that leaves no one unaffected. The Polyglot Lovers is a fiercely witty and nuanced contribution to feminism in the #metoo era. Pleasure is an elusive thing, love even more so."
Woods and Clouds Interchangeable (Wave Books), by Michael Earl Craig
"With his fifth collection of poems, Michael Earl Craig delivers a fresh set of tableaux that have us squinting aslant at the ordinary. Dexterously constructed, the scenes, conversations, letters, instructions, stories, bios, and little fables of Woods and Clouds Interchangeable twist the comedic into shapes of startling seriousness, making us laugh at the same time they widen the dimensions of the world we live in."
Correspondence, by Ingeborg Bachmann and Paul Celan; translated by Wieland Hoban
From Seagull Books: "Paul Celan (1920–70) is one of the best-known German poets of the Holocaust; many of his poems, admired for their spare, precise diction, deal directly with its stark themes. Austrian writer Ingeborg Bachmann (1926–73) is recognized as one of post–World War II German literature's most important novelists, poets, and playwrights. It seems only appropriate that these two contemporaries and masters of language were at one time lovers, and they shared a lengthy artful and passionate correspondence. Collected here for the first time in English are their letters written between 1948 and 1961. Their correspondence forms a moving testimony of the discourse of love in the age after Auschwitz, with all the symptomatic disturbances and crises caused by their conflicting backgrounds and their hard-to-reconcile designs for living—as a woman, as a man, as writers. In addition to the almost 200 letters, the volume includes an important exchange between Bachmann and Gisèle Celan-Lestrange, who married Celan in 1951, as well as the letters between Paul Celan and Swiss writer Max Frisch."
Soft Targets (Copper Canyon), by Deborah Landau
"Deborah Landau's fourth book of poetry, Soft Targets, draws a bullseye on humanity's vulnerable flesh and corrupted world. In this ambitious lyric sequence, the speaker's fear of annihilation expands beyond the self to an imperiled planet on which all inhabitants are 'soft targets.' Her melancholic examinations recall life's uncanny ability to transform ordinary places―subways, cafes, street corners―into sites of intense significance that weigh heavily on the modern mind."
Prince of Monkeys (Counterpoint), by Nnamdi Ehirim
"A provocative debut novel by a brilliant young Nigerian writer, tackling politics, class, spirituality, and power as a group of friends come of age in Lagos. Growing up in middle-class Lagos, Nigeria during the late 1980s and early 1990s, Ihechi forms a band of close friends discovering Lagos together as teenagers with differing opinions of everything from film to football, Fela Kuti to spirituality, sex to politics. They remain close-knit until tragedy unfolds during an anti-government riot. Exiled from Lagos by his concerned mother, Ihechi moves in with his uncle's family, where he struggles to find himself outside his former circle of friends. Ihechi eventually finds success by leveraging his connection with a notorious prostitution linchpin and political heavyweight, earning favor among the ruling elite. But just as Ihechi is about to make his final ascent into the elite political class, he reunites with his childhood friends and experiences a crisis of conscience that forces him to question his world, his motives, and whom he should become. Nnamdi Ehirim's debut novel, Prince of Monkeys, is a lyrical, meditative observation of Nigerian life, religion, and politics at the end of the twentieth century."
Dark Constellations (Soho Press), by Pola Oloixarac; translated by Roy Kesey
"Argentinian literary star Pola Oloixarac's visionary ambitious second novel investigates humanity's quest for knowledge and control, hurtling from the 19th century mania for scientific classification to present-day mass surveillance and the next steps in human evolution. Canary Islands, 1882: Caught in the 19th-century wave of scientific classification, explorer and plant biologist Niklas Bruunis researches Crissia pallida, a species alleged to have hallucinogenic qualities capable of eliminating the psychic limits between one human mind and another. Buenos Aires, 1983: Born to a white Argentinian anthropologist and a black Brazilian engineer, Cassio comes of age with the Internet, and demonstrates the skills and personality that will make him one of the first great Argentine hackers. The southern Argentinian techno-hub of Bariloche, 2024: Piera, on the same research group as Cassio, studies human DNA. When the Estromatoliton project comes to fruition, the Argentine government will be able to track every movement of its citizens without their knowledge or consent, using censors that identify DNA at a distance. In a dazzling novel of towering ambition, Oloixarac proves that true strength resides in the world's most deeply shadowed interstices, as beautiful and horrifying as dark constellations themselves."
How To Do Nothing: Resisting the Attention Economy (Melville House), by Jenny Odell
"A galvanizing critique of the forces vying for our attention—and our personal information—that redefines what we think of as productivity, reconnects us with the environment, and reveals all that we've been too distracted to see about ourselves and our world. Nothing is harder to do these days than nothing. But in a world where our value is determined by our 24/7 data productivity…doing nothing may be our most important form of resistance. So argues artist and critic Jenny Odell in this field guide to doing nothing (at least as capitalism defines it). Odell sees our attention as the most precious—and overdrawn—resource we have. Once we can start paying a new kind of attention, she writes, we can undertake bolder forms of political action, reimagine humankind's role in the environment, and arrive at more meaningful understandings of happiness and progress. Far from the simple anti-technology screed, or the back-to-nature meditation we read so often, How to do Nothing is an action plan for thinking outside of capitalist narratives of efficiency and techno-determinism. Provocative, timely, and utterly persuasive, this book is a four-course meal in the age of Soylent."
Plum Rains (Soho Press), by Andromeda Romano-Lax
"In a tour-de-force tapestry of science fiction and historical fiction, Andromeda Romano-Lax presents a story set in Japan and Taiwan that spans a century of empire, conquest, progress, and destruction. 2029: In Japan, a historically mono-cultural nation, childbirth rates are at an all-time low and the elderly are living increasingly longer lives. This population crisis has precipitated the mass immigration of foreign medical workers from all over Asia, as well as the development of finely tuned artificial intelligence to step in where humans fall short. In Tokyo, Angelica Navarro, a Filipina nurse who has been in Japan for the last five years, works as caretaker for Sayoko Itou, a moody, secretive woman about to turn 100 years old. One day, Sayoko receives a present: a cutting-edge robot "friend" that will teach itself to anticipate Sayoko's every need. Angelica wonders if she is about to be forced out of her much-needed job by an inanimate object—one with a preternatural ability to uncover the most deeply buried secrets of the humans around it. Meanwhile, Sayoko becomes attached to the machine. The old woman has been hiding secrets of her own for almost a century—and she's too old to want to keep them anymore. What she reveals is a hundred-year saga of forbidden love, hidden identities, and the horrific legacy of WWII and Japanese colonialism—a confession that will tear apart her own life and Angelica's. Is the helper robot the worst thing that could have happened to the two women—or is it forcing the changes they both desperately needed?"
The Good Mother of Marseille (Paloma Press), Christopher X. Shade
"It's the summer of 2013 in Marseille, in the year of its designation as the European Capital of Culture—tourists come to see. Americans wander and sightsee this dangerous, impoverished yet seductive city. Noemie is from Montreal, and she wants to stay."
My Young Life, by Frederic Tuten
From Simon & Schuster: "Frederic Tuten has had a remarkable life, writing books, traveling around the world, acting in and creating films, and even conducting summer workshops with Paul Bowles in Tangiers. Spanning two decades and bringing us from his family's kitchen table in the Bronx and the cafes of Greenwich Village and back again, My Young Life is an intimate and enchanting portrait of an artist's coming-of-age, set against one of the most exciting creative periods of our time."
Optic Nerve (Catapult), by María Gainza
"The narrator of Optic Nerve is an Argentinian woman whose obsession is art. The story of her life is the story of the paintings, and painters, who matter to her. Her intimate, digressive voice guides us through a gallery of moments that have touched her. In these pages, El Greco visits the Sistine Chapel and is appalled by Michelangelo's bodies. The mystery of Rothko's refusal to finish murals for the Seagram Building in New York is blended with the story of a hospital in which a prostitute walks the halls while the narrator's husband receives chemotherapy. Alfred de Dreux visits Géricault's workshop; Gustave Courbet's devilish seascapes incite viewers 'to have sex, or to eat an apple'; Picasso organizes a cruel banquet in Rousseau's honor….All of these fascinating episodes in art history interact with the narrator's life in Buenos Aires—her family and work; her loves and losses; her infatuations and disappointments. The effect is of a character refracted by environment, composed by the canvases she studies. Seductive and capricious, Optic Nerve marks the English-language debut of a major Argentinian writer. It is a book that captures, like no other, the mysterious connections between a work of art and the person who perceives it."
The Tiniest Muzzle Sings Songs of Freedom (Wave Books), by Magdalena Zurawski
"Taking readers from suburban carports to wintry Russian novels, from summer tomato gardens to the sublime interiors of presleep thoughts, Magdalena Zurawski's poems anchor the complexities of our interconnected world in the singularity of the human experience. Balancing artistic experimentation with earnest expression, achingly real detail with dazzling prismatic abstraction, humor with frustration, light with dark, she offers a book of great human depth that is to be carried around, opened to anywhere, and encountered."
Make/Shift (Sarabande Books), by Joe Sacksteder
"Performers—athletes, artists, and other players of games unwittingly find themselves at the center of larger and more dire spectacles than they'd anticipated."
Great American Desert (Ohio State Press), by Terese Svoboda
"Water, its use and abuse, trickles through Great American Desert, a story collection by Terese Svoboda that spans the misadventures of the prehistoric Clovis people to the wanderings of a forlorn couple around a pink pyramid in a sci-fi prairie. In 'Dutch Joe,' the eponymous hero sees the future from the bottom of a well in the Sandhills, while a woman tries to drag her sister back from insanity in 'Dirty Thirties.' In 'Bomb Jockey,' a local Romeo disposes of leaky bombs at South Dakota's army depot. A family quarrels in 'Ogallala Aquifer' as a thousand trucks dump chemical waste next to their land. Bugs and drugs are devoured in 'Alfalfa,' a disc jockey talks her way out of a knifing in 'Sally Rides,' and an updated Pied Piper begs parents to reconsider in 'The Mountain.' The consequences of the land's mistreatment is epitomized in the final story by a discovery inside a pink pyramid. In her arresting and inimitable style, Svoboda's delicate handling of the complex dynamics of family and self seeps into every sentence of these first-rate short stories about what we do to the world around us—and what it can do to us."
The Art Is a Lonely Hunter (Post House Books), by Joe Pan
"He, as he is known, is a once-famous film auteur who has just blown himself up in a suicide pact with his wife, an act involving a grenade and a rowboat on the tranquil Lake in Central Park. What follows constitutes his final manuscript, a strange and dynamic autobiography, told in verse. The visionary director relished his provocative time in showbiz before the weight of the carnivorous motion picture industry forced him into seclusion, where he reprised his beloved role of experimental poet. This thin volume charts He's time as a juvenile delinquent, stealing hot dogs to feed his family, before a brief stint pitching in the major leagues. Fighting to make something of himself, He signed up for a scriptwriting course at a local community college where an alcoholic mentor introduced him to television writing, a fortuitous event that would carry his ambition all the way to Sundance, and later, the Academy Awards. The Art Is a Lonely Hunter is a wondrous book of philosophy and pleasure, grand narratives, tribulations and their triumphs, and a deep longing for love and recognition."
In the Room of Persistent Sorry,  by Kristina Marie Darling
From C&R Press: "The essays in this collection use a wide range of contemporary experimental texts as a point of entry to a single question: Is there a uniquely female variety of sorrow? This book does not provide a clean answer, but rather, an ongoing effort to refine the question. These essays ask what it means to be other, what it means to be othered by and through language, what it means to be captive to grammar and its implicit logic, and what being captive in this way does to an inner life and a psyche, what is knowable (and what cannot be articulated) in an inner life and that is restricted by the artificial order of the sentence, and whether it is possible to think or feel what exists at the very periphery of grammar. After all, there is always sadness in knowing what lies just beyond our reach."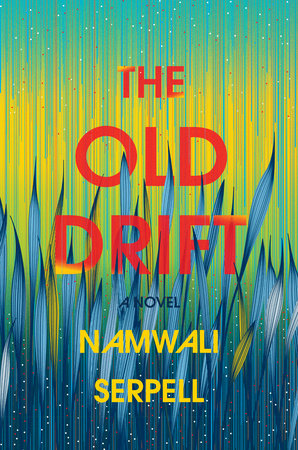 The Old Drift by Namwali Serpell
From Hogarth: "An electrifying debut from the winner of the 2015 Caine Prize for African writing, The Old Drift is the Great Zambian Novel you didn't know you were waiting for."
From Riverhead: "The prize-winning, bestselling author of Boy, Snow, Bird and What Is Not Yours Is Not Yours returns with a bewitching and imaginative novel….Influenced by the mysterious place gingerbread holds in classic children's stories, beloved novelist Helen Oyeyemi invites readers into a delightful tale of a surprising family legacy, in which the inheritance is a recipe."
From Riverhead Books: "Named one of the most anticipated books of 2019 by Entertainment Weekly, Buzzfeed, Nylon, Huffington Post, AV Club, The Millions.

In the city of Houston – a sprawling, diverse microcosm of America – the son of a black mother and a Latino father is coming of age. He's working at his family's restaurant, weathering his brother's blows, resenting his older sister's absence. And discovering he likes boys."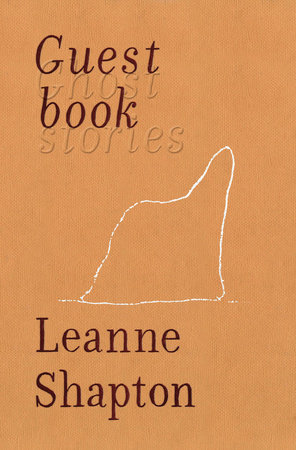 Guestbook: Ghost Stories, by Leanne Shapton
From Penguin Random House: "One of our most imaginative writers and artists explores the visitations that haunt us in the midst of life, and reinvents the very way we narrate experience."
Look How Happy I'm Making You, by Polly Rosenwaike
From Penguin Random House: A candid, ultimately buoyant debut story collection about the realities of the "baby years," whether you're having one or not…Witty, empathetic, and precisely observed, Look How Happy I'm Making You offers the rare, honest portrayal of pregnancy and new motherhood in a culture obsessed with women's most intimate choices."
Litt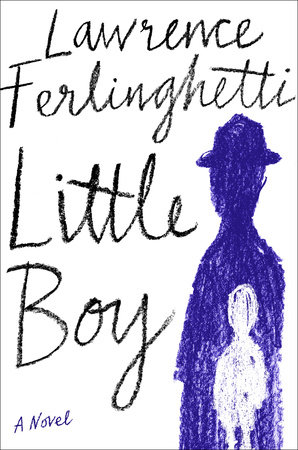 le Boy, by Lawrence Ferlinghetti
From Doubleday: "From the famed publisher and poet, author of the million-copy-selling collection A Coney Island of the Mind, his literary last will and testament — part autobiography, part summing up, part Beat-inflected torrent of language and feeling, and all magical."
Long Live the Tribe of Fatherless Girls, by T Kira Madden
From Bloomsbury: "Acclaimed literary essayist T Kira Madden's raw and redemptive debut memoir is about coming of age and reckoning with desire as a queer, biracial teenager amidst the fierce contradictions of Boca Raton, Florida, a place where she found cult-like privilege, shocking racial disparities, rampant white-collar crime, and powerfully destructive standards of beauty hiding in plain sight."
From HarperCollins: "Set in an America at once foreign to many and staggeringly close at hand, A Woman Is No Man is a story of culture and honor, secrets and betrayals, love and violence. It is an intimate glimpse into a controlling and closed cultural world, and a universal tale about family and the ways silence and shame can destroy those we have sworn to protect."
The White Card, by Claudia Rankine
From Graywolf: "Claudia Rankine's first published play, The White Card, poses the essential question: Can American society progress if whiteness remains invisible?…Rankine's The White Card is a moving and revelatory distillation of racial divisions as experienced in the white spaces of the living room, the art gallery, the theater, and the imagination itself."
From Soft Skull: "Named a 2019 Writer to Watch by the Los Angeles Times, Richard Chiem has written a new novel that is equal parts sledgehammer and sweet song. King of Joy is a neon, pulsing portrait of grief, and an electrifying story of one woman's survival against all odds…Written in Richard Chiem's singular style, King of Joy is equal parts sledgehammer and sweet song, a neon, pulsing portrait of grief."
Instructions for a Funeral by David Means
From Farrar, Straus and Giroux: "Means's work has earned him comparisons to Flannery O'Connor, Alice Munro, Sherwood Anderson, Denis Johnson, Edgar Allan Poe, Anton Chekhov, and Raymond Carver but his place in the American literary landscape is fully and originally his own."
What Doesn't Kill You Makes You Blacker, by Damon Young
From HarperCollins: "From the co-founder of VerySmartBrothas.com, and one of the most read writers on race and culture at work today, a provocative and humorous memoir-in-essays that explores the ever-shifting definitions of what it means to be Black (and male) in America."
From Knopf: "From the bestselling author of The Monk of Mokha and The Circle comes a taut, suspenseful story of two foreigners' role in a nation's fragile peace….With echoes of J. M. Coetzee and Graham Greene, this timeless novel questions whether we can ever understand another nation's war, and what role we have in forging anyone's peace.
From Scribner: "From legendary writer Amy Hempel, one of the most celebrated and original voices in American short fiction: a ravishing, sometimes heartbreaking new story collection–her first in over a decade.Amy Hempel is a master of the short story. A multiple award winner, Hempel is highly regarded among writers, reviewers, and readers of contemporary fiction. This new collection, her first since her Collected Stories published more than a decade ago, is a literary event."
When All Else Fails, by Rayyan al-Shawaf
From Interlink Pub Group: "A darkly humorous saga set in post-9/11 America and the Middle East…When All Else Fails begins on September 12, 2001. It is the story of Hunayn, a luckless and lovelorn Iraqi college student living in Orlando, Florida, after having graduated from high school in Beirut. Hunayn's life is upended by 9/11, but not immediately, and not in the way that he, fearful in the aftermath of the attacks, initially expects."
From Penguin Random House: "Written with humor and vulnerability, this deeply relatable graphic memoir is a love letter to the art of conversation—and to the hope that hovers in our most difficult questions."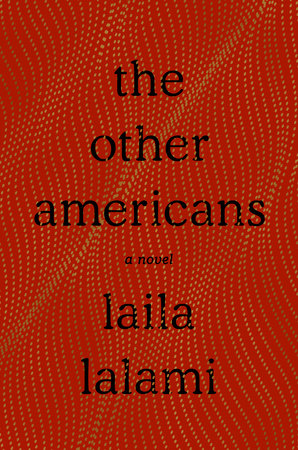 The Other Americans, by Laila Lalami
From Penguin Random House: "From the Pulitzer Prize finalist and author of The Moor's Account, here is a timely and powerful novel about the suspicious death of a Moroccan immigrant—at once a family saga, a murder mystery, and a love story, informed by the treacherous fault lines of American culture."
Memories of the Future, by Siri Hustvedt
From Simon & Schuster: "Elaborately structured, intellectually rigorous, urgently paced, poignant, and often wildly funny, Memories of the Future brings together themes that have made Hustvedt among the most celebrated novelists working today: the fallibility of memory; gender mutability; the violence of patriarchy; the vagaries of perception; the ambiguous borders between sensation and thought, sanity and madness; and our dependence on primal drives such as sex, love, hunger, and rage."
So Much Longing in So Little Space, by Karl Ove Knausgaard, tr. Ingvild Burkey
From Penguin: "A brilliant and personal examination by sensational and bestselling author Karl Ove Knausgaard of his Norwegian compatriot Edvard Munch, the famed artist best known for his iconic painting The Scream."
Who Killed My Father? by Édouard Louis, tr. Lorin Stein
From New Directions: "This bracing new nonfiction book by the young superstar Édouard Louis is both a searing j'accuse of the viciously entrenched French class system and a wrenchingly tender love letter to his father."
Zora and Langston: A Story of Friendship and Betrayal, by Yuval Taylor
From W. W. Norton: "Zora and Langston is the dramatic and moving story of one of the most influential friendships in literature."
The Cook, by Maylis de Kerangal
From Farrar, Straus and Giroux: "Maylis de Kerangal follows up her acclaimed novel The Heart with a dissection of the world of a young Parisian chef…In The Cook, we follow Mauro as he finds his path in life: baking cakes as a child; cooking for his friends as a teenager; a series of studies, jobs, and travels; a failed love affair; a successful business; a virtual nervous breakdown; and—at the end—a rediscovery of his hunger for cooking, his appetite for life.
Infinite Detail, by Tim Maughan
From Farrar, Straus and Giroux: "The world of Infinite Detail is a small step shy of our own: utterly dependent on technology, constantly brokering autonomy and privacy for comfort and convenience. With Infinite Detail, Tim Maughan makes the hitherto-unimaginable come true: the End of the Internet, the End of the World as We Know It."
The Boy, by Marcus Malte, translated by Emma Ramadan and Tom Roberge
From Restless Books: "Winner of the prestigious Prix Femina, The Boy is an expansive and entrancing historical novel that follows a nearly feral child from the French countryside as he joins society and plunges into the torrid events of the first half of the 20th century."
Survival Math: Notes on an All-American Family, by Mitchell S. Jackson
From Charles Scribner's Sons: "With a poet's gifted ear, a novelist's sense of narrative, and a journalist's unsentimental eye, Mitchell S. Jackson candidly explores his tumultuous youth in the other America. Survival Math takes its name from the calculations Mitchell and his family made to keep safe—to stay alive—in their community, a small black neighborhood in Portland, Oregon blighted by drugs, violence, poverty, and governmental neglect."
The Wall, by John Lanchester
From W. W. Norton: "John Lanchester—acclaimed as "an elegant and wonderfully witty writer' (New York Times) and 'a writer of rare intelligence' (Los Angeles Times)—has written a taut, hypnotic novel of a broken world and what might be found when all is lost. The Wall blends the most compelling issues of our time—rising waters, rising fear, rising political division—into a suspenseful story of love, trust, and survival.
The Selected Works of Abdullah the Cossack, by H. M. Naqvi
From: H.M. Naqvi's The Selected Works of Abdullah the Cossack is an enthralling novel about one unforgettable, gloriously unaccomplished man and his quest for meaning… Anarchic, erudite and rollicking, with a protagonist like no other, The Selected Works of Abdullah the Cossack is a joyride of a story set against a kaleidoscopic portrait of one of the most vibrant cities in the world.
Halibut on the Moon, by David Vann
From Grove Atlantic: "Halibut on the Moon is a searing exploration of a man held captive by the dark logic of depression and struggling mightily to wrench himself free. In vivid and haunting prose, Vann offers us an aching portrait of a mind in peril, searching desperately for some hope of redemption."
The Bird King, by G. Willow Wilson
From Grove Atlantic: "The Bird King is an epic journey set during the reign of the last sultan in the Iberian peninsula at the height of the Spanish Inquisition….The Bird King asks us to consider what love is and the price of freedom at a time when the West and the Muslim world were not yet separate."
W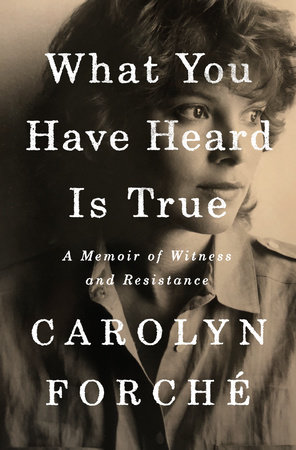 hat You Have Heard Is True: A Memoir of Witness and Resistance, by Carolyn Forché
From Penguin Press: "What You Have Heard is True is a devastating, lyrical, and visionary memoir about a young woman's brave choice to engage with horror in order to help others. Written by one of the most gifted poets of her generation, this is the story of a woman's radical act of empathy, and her fateful encounter with an intriguing man who changes the course of her life."